Request a Catalog
To request a catalog:
Catalog Request



THINBIT® on the Web
www.thinbit.com



1st Quarter Promotions
Promotions Extended until May 31, 2021

What Our Customers Are Saying...
• Man, you are quick!! We will get an order over to you.

• I think this is exactly what he was looking for. I greatly appreciate getting this to us so quick.

• You saved the day!

• Thanks so much – I appreciate the rapid response.

• Thanks for the quick work on this quote.


Kaiser Tool Company is committed to assisting in the fight against the Covid-19 virus. If THINBIT® tooling is used in the manufacturing of medical equipment, medication or supplies, let your customer service representative know at time of order and we will prioritize your shipment.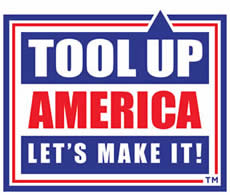 Proudly MADE in the U.S.A.